The next stop on this USA ramble will be broken into 4 posts. Why 4 posts you ask? One, I have ADHD and don't want to sit in my "office" for six hours and compose a wordy, not funny series of run-on sentence ramblings. Two, my free time is now scheduled around Calamity's naps. Lastly, We have been here for over 5 weeks.

So here we go - where are we parked here. https://www.google.com/maps/place/45%C2%B016'54.7%22N+121%C2%B044'08.0%22W/@45.2818719,-121.736663,334m/data=!3m2!1e3!4b1!4m6!3m5!1s0x0:0x0!7e2!8m2!3d45.2818701!4d-121.7355653.
The Summit Meadow Airstrip was used in the 1950s and 1960s by pilots, based on the little research I have done very few pilots landed here and it more or less went unused. It is operated by the USFS and is currently used as a free camping area. Prior to this, it was a main stop along the Oregon Trail to rest the weary bones of pioneers, and allow oxen to graze in the many meadows.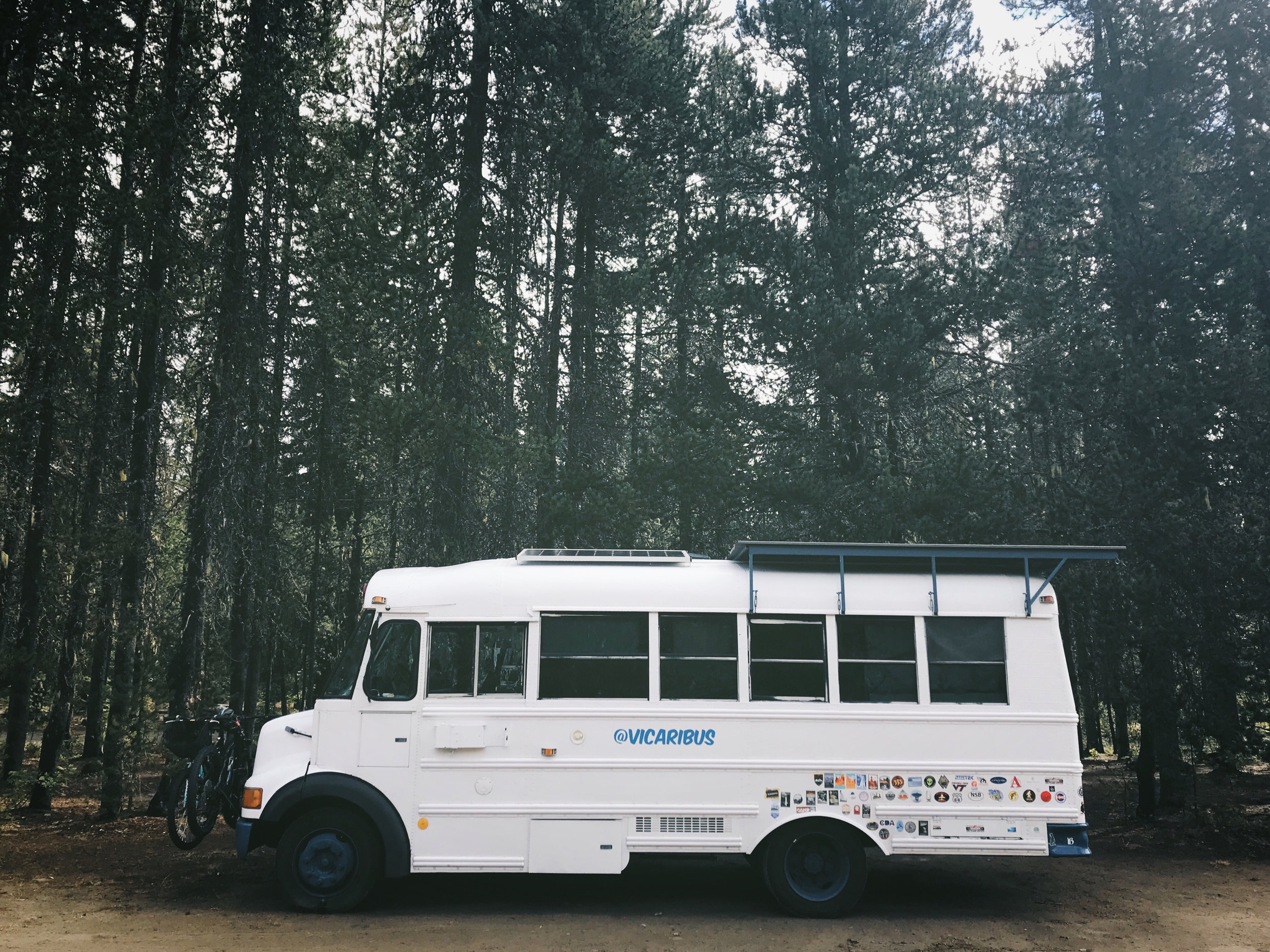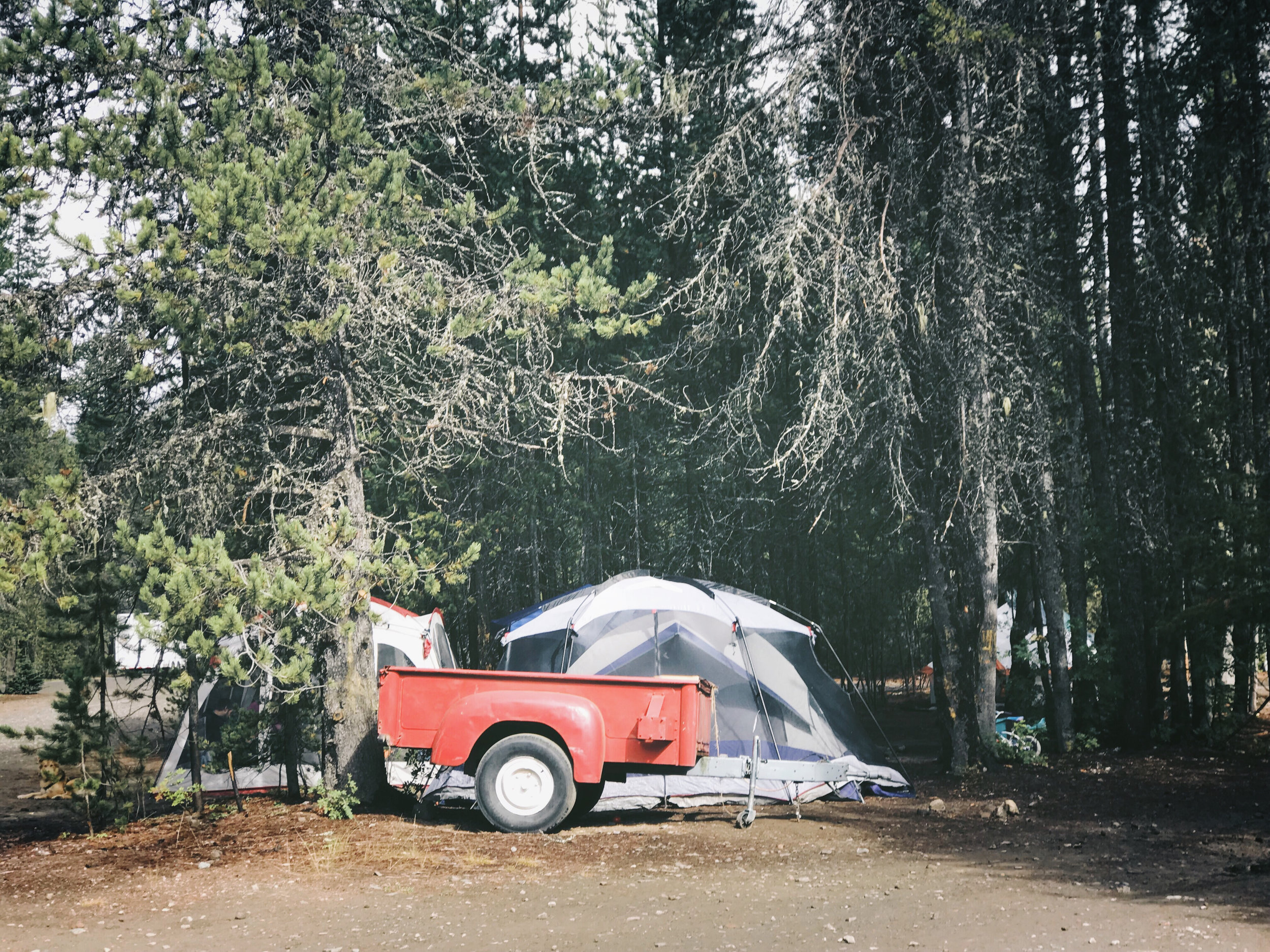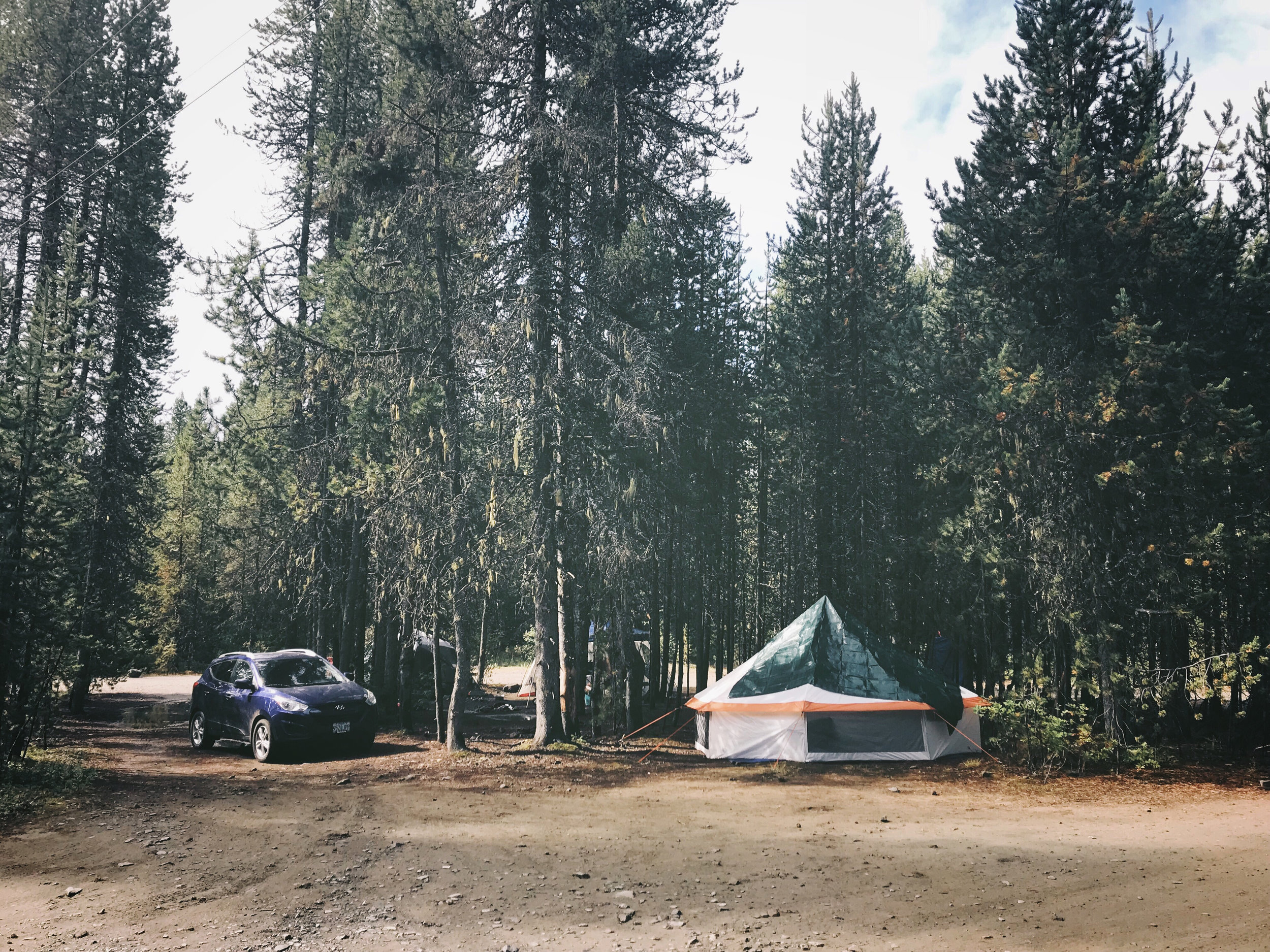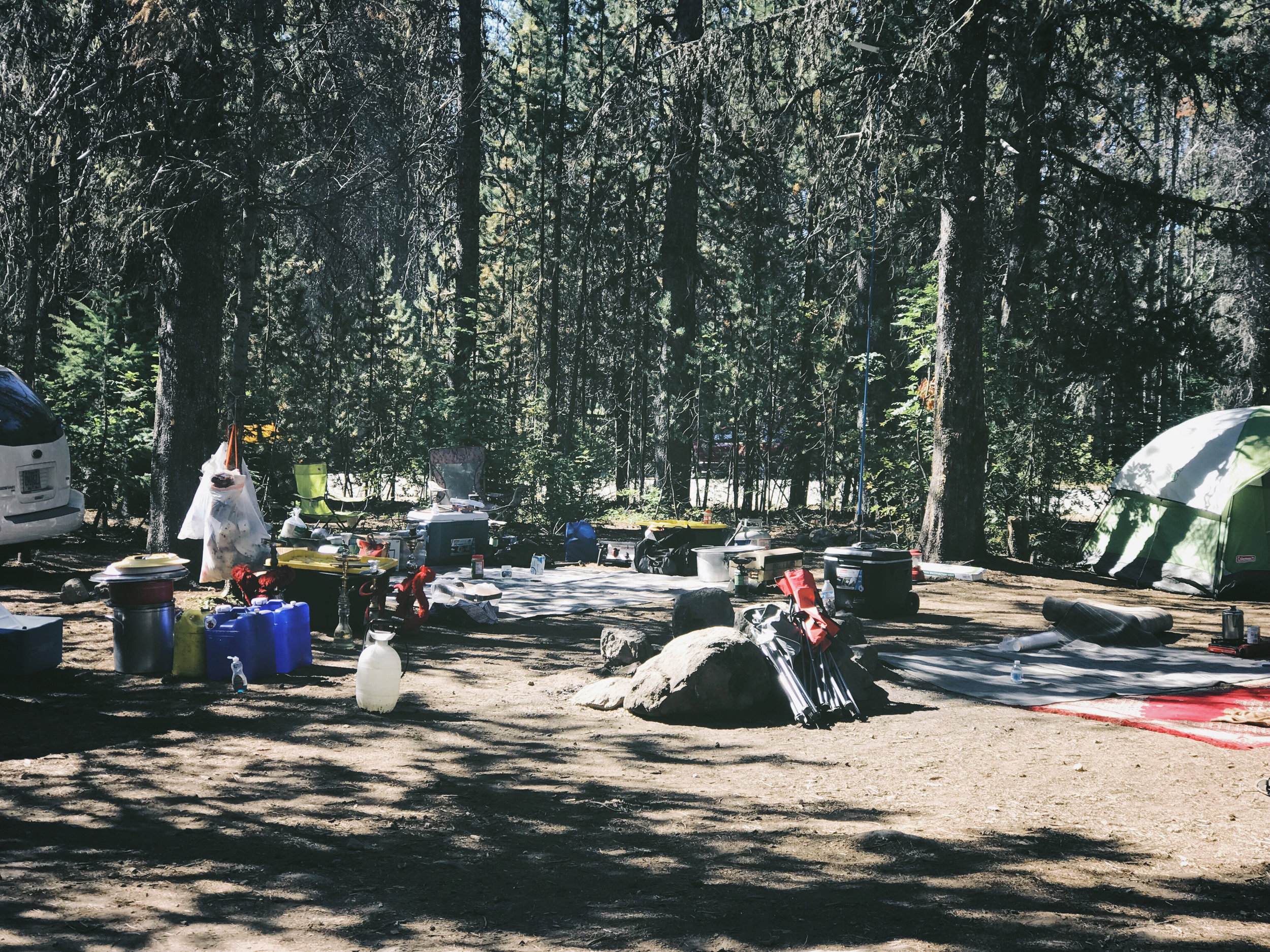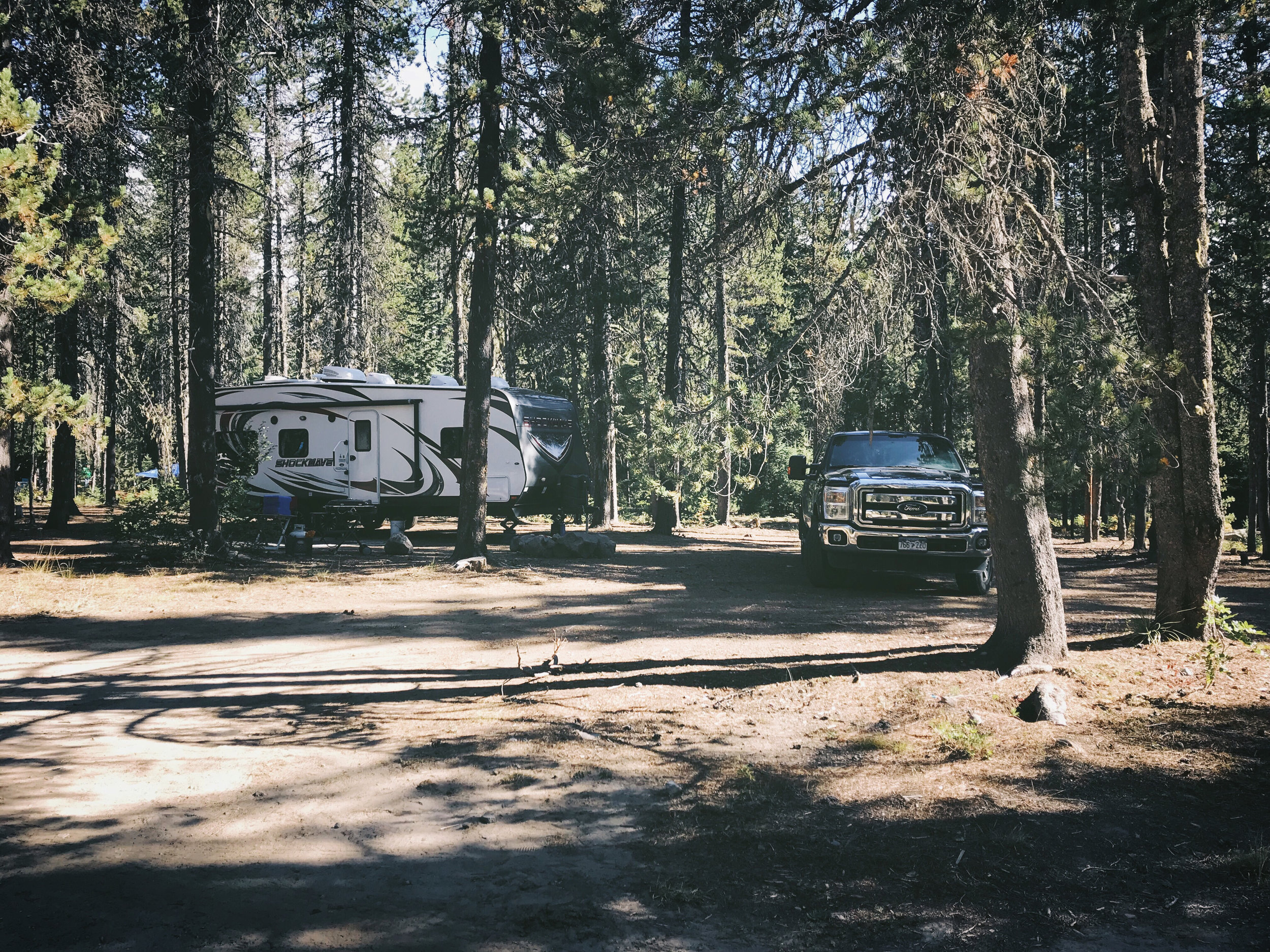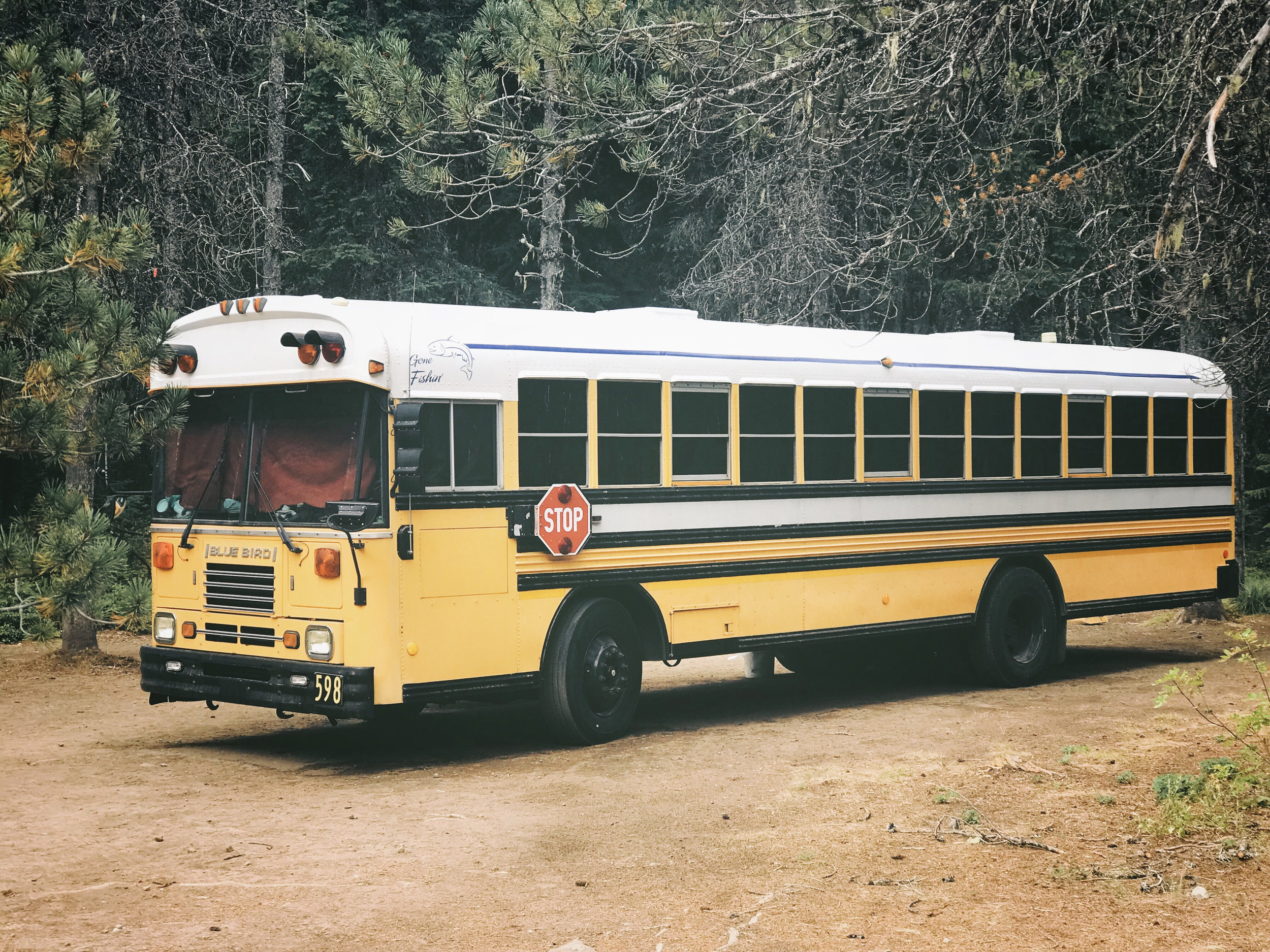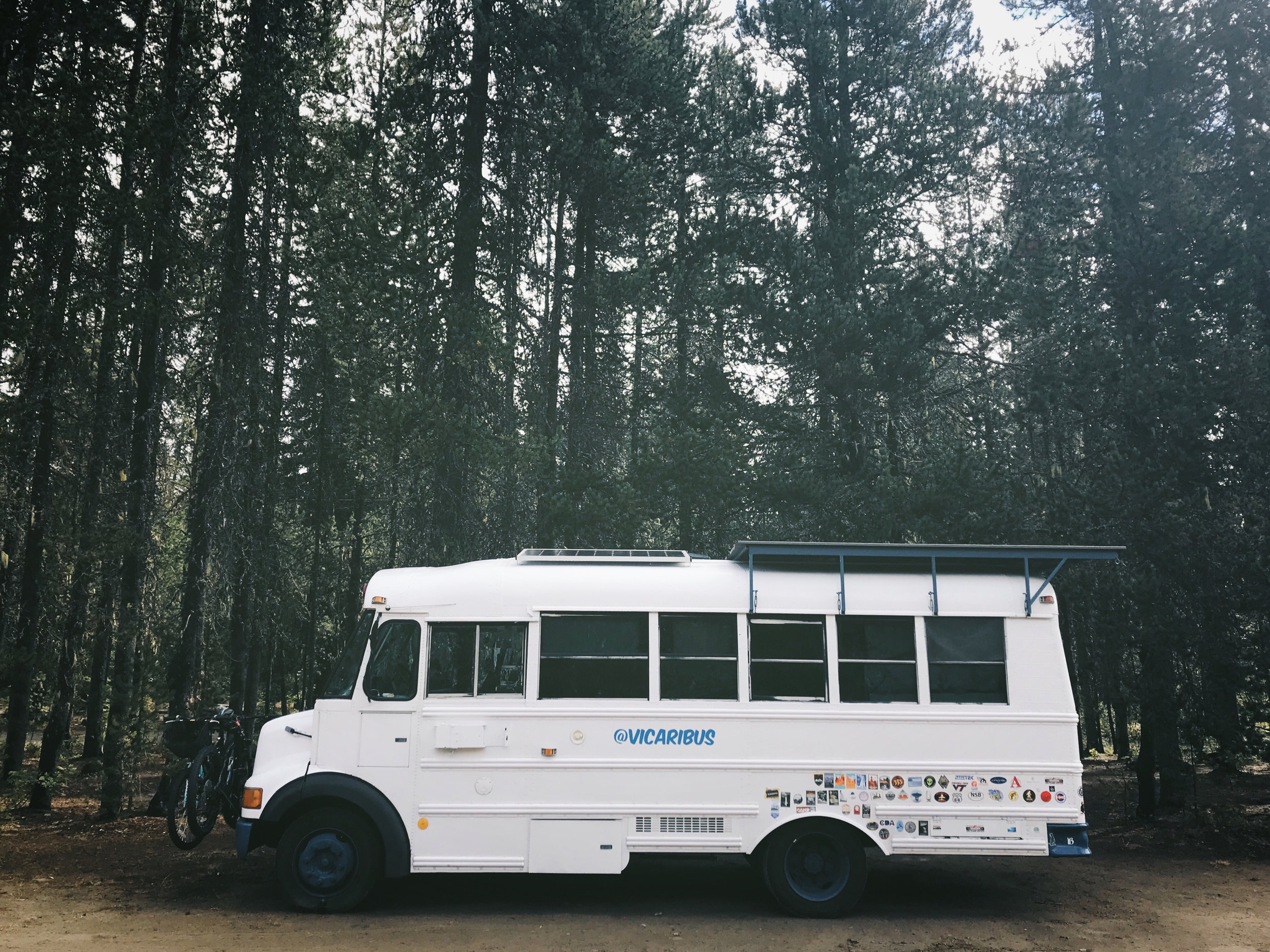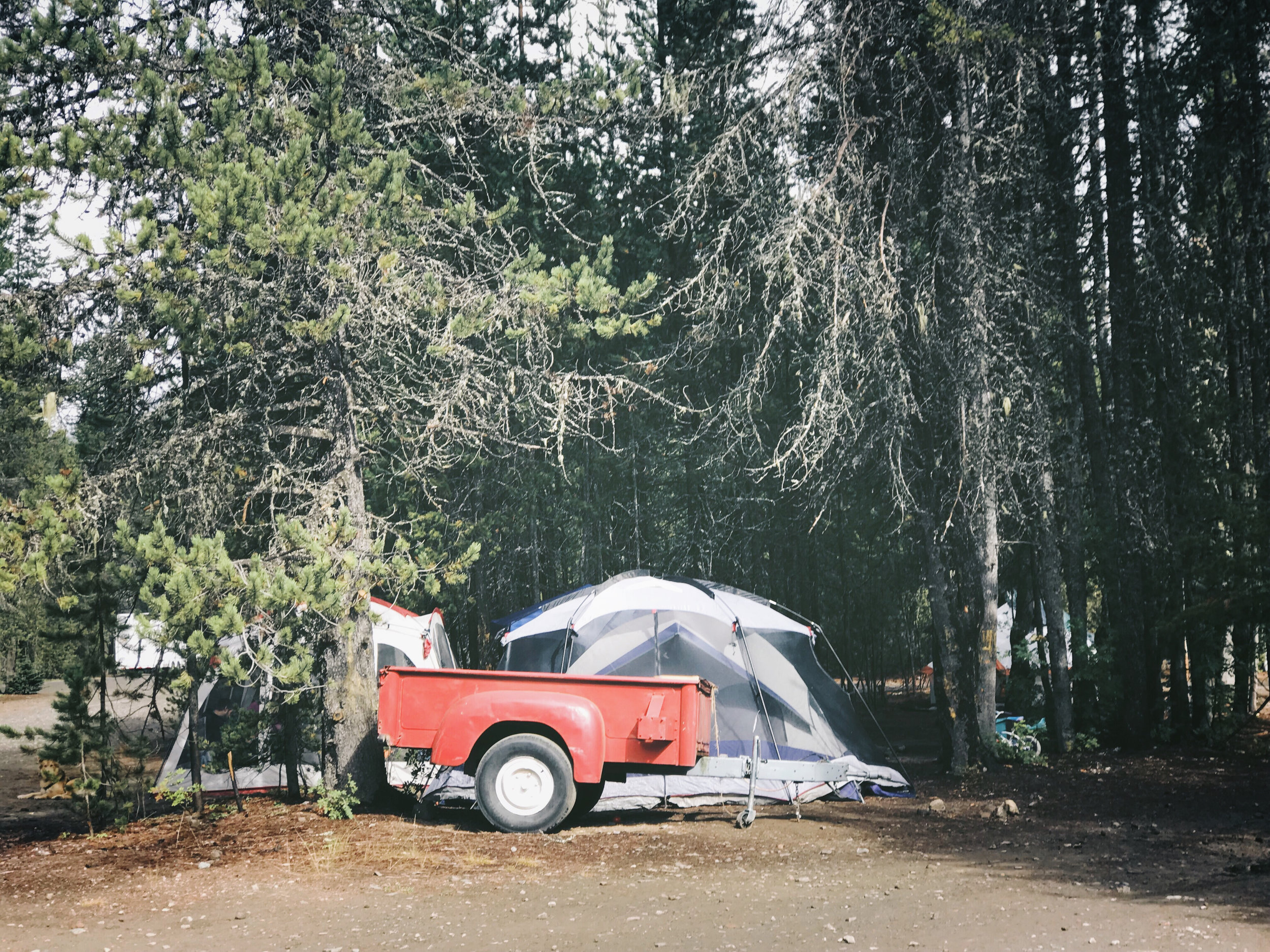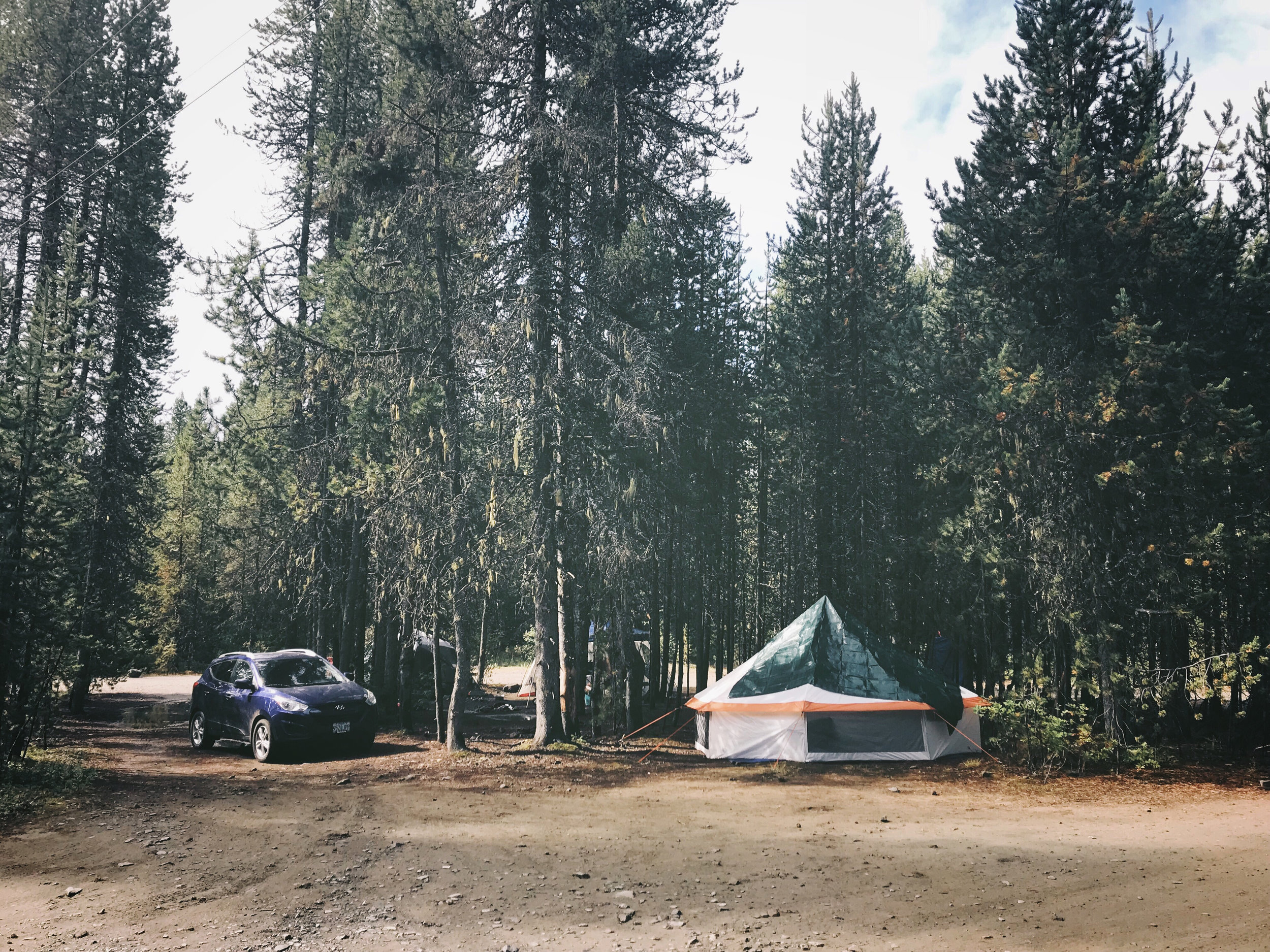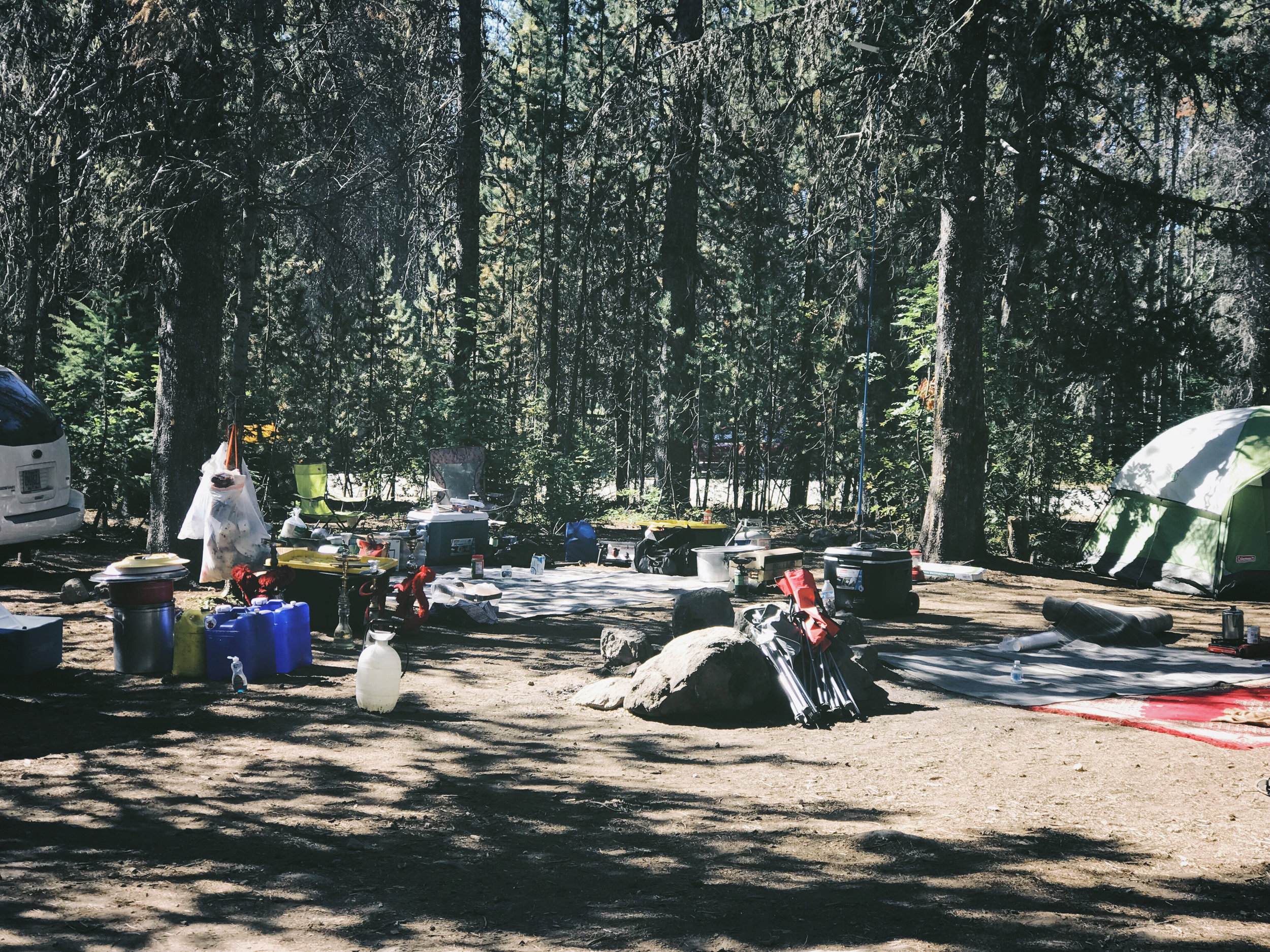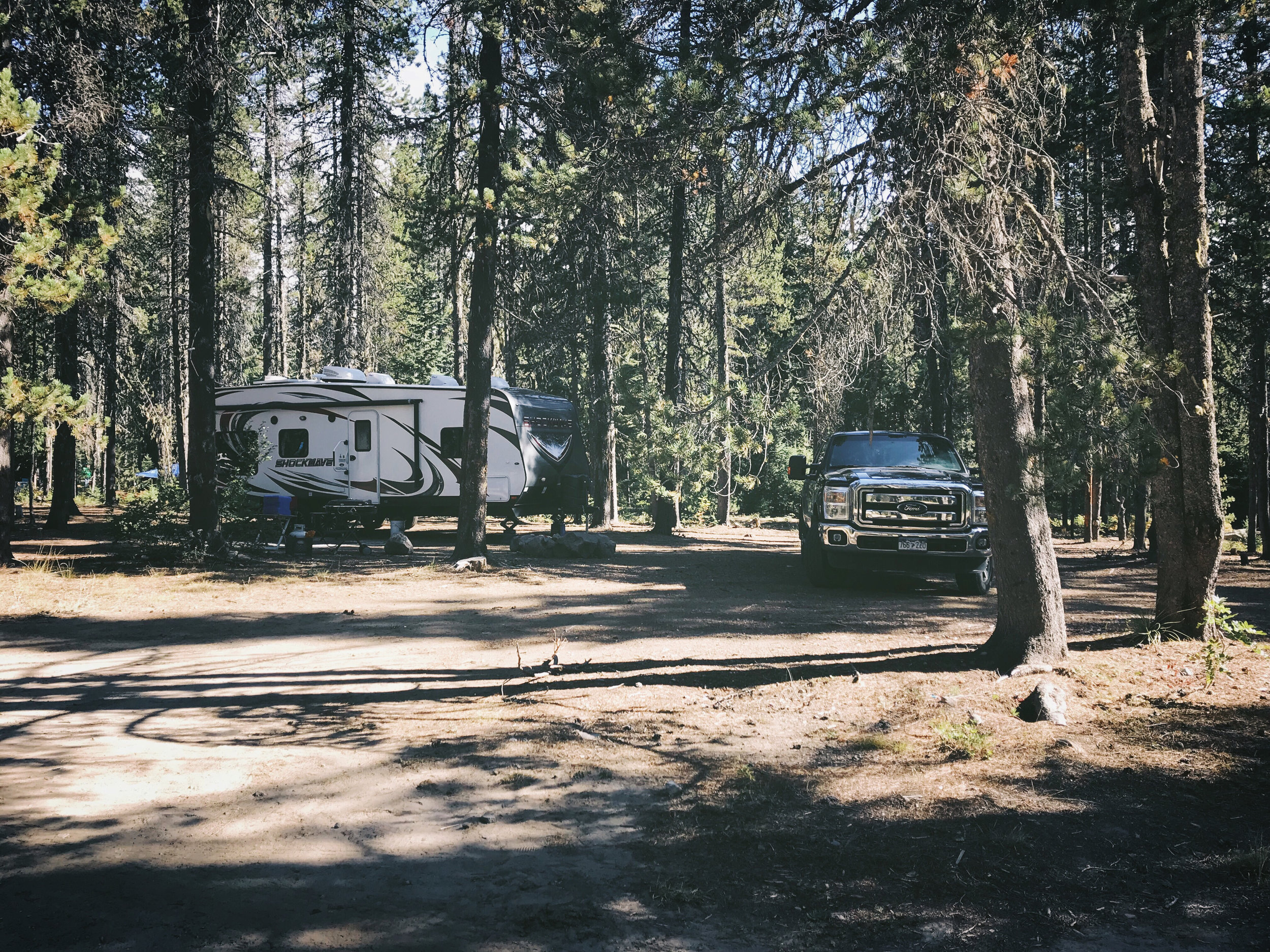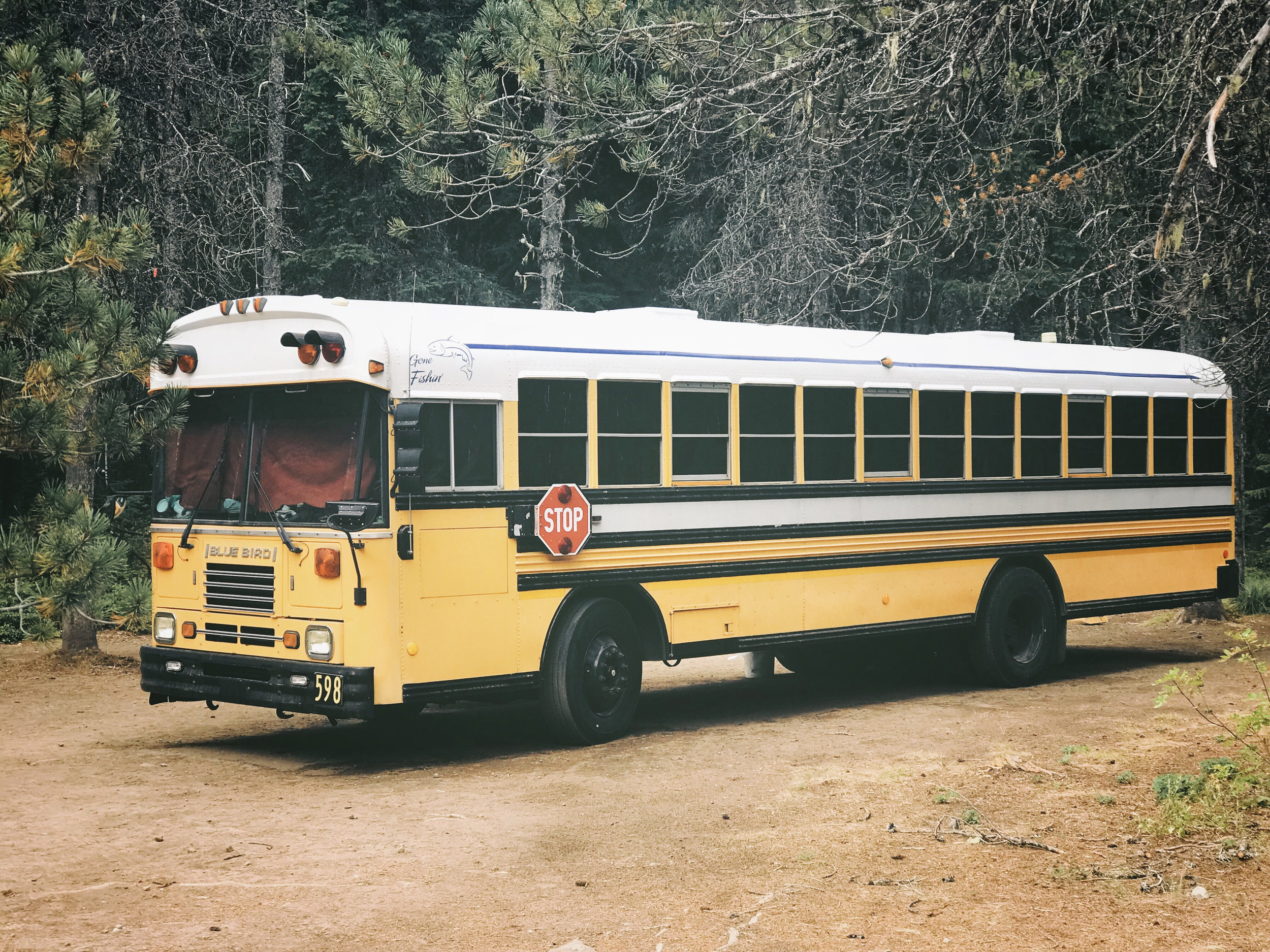 There are four main "types" of campers here. First and least prominent is a unique slice of Generation Y, who were likely raised in the "burbs". I assume this slice of Gen y used to frequent Bockbuster as a child primary for the candy, remembers not having a cell phone, and loved Trapper Keepers as a kid. It is my assumption that this slice of Gen Y is typically programmed with a debt drowning university education. They seem to be inspired by everything their parents wore whilst camping - even if it impractical! I see that this type of camper has raided their parents closets for "treasures" and wear them with pride. At its core, this is a group of youth that have some modest financial resources and are infected with a general rejection of the traditional way to be happy. However, they don't deviate so far from societal norms that they become the next type of camper.

The next most prominent group of campers I am seeing here at the Meadows are those who have spent a small fortune to live like a homeless person. They have either bought a vintage 4x4 or vintage truck trailer camper combo. The camping vehicles used looked car show quality three years ago but have not seen a car wash in years.
OR
They own a school bus from the 1980's, both the occupant and the bus have undergone excessive embellishments or ornaments, particularly of the vintage kind, ie feathers in fedoras, tree limb walking canes with gemstone embellishments, earthen mis-matched shoes, and colorful crushed velvet accents on the interior of their rad-mobiles. These campers are the ones that know what the heck they are doing. They are the campers that are a resource when you are in trouble but also a liability if you actually talk to them. These are my favorite campers, they keep me on my toes, have cool vehicles, and are weird enough to make me want to talk to them - but don't... well mostly.
The retiree/weekend warrior. These campers might be on the road from a few days or the entire summer. They have clean rigs, they shower, they have folding chairs with blue tooth cup holders, solar panels, and Good Sam stickers adorn their RV. They typically can be found walking in pairs or groups while discussing politics or what's for dinner. Its awesome when they choose to camp next to you. Why, because they don't park next to people who look like they may be problematic. They have friends, they are not looking for conversations with unfamilualrs. When they camp next to you it is validation, a validation that your still normal enough to be in their bubble of safety. Typically there is a wave or a nod similar.

Lastly, Tent/ car campers or what I like to call Crapmores. They bring so much crap camping, and then crap in the woods where you can see their pale white biscuits. They are the wild cards.Are they here on the way to summit some huge section of the Pacific Crest Trail (PCT)? Are they here to get away from the daily grind? Or are they there to keep me up all night thinking "what drug they are doing that will result in the loss of all my expensive items not chained to a three ton tree"? You just don't know. We do see some standard trends, the gear they bring is weighed by the ton, they don't like to put trash in bags, they play way too much Nickleback, they mainly own bulldogs, and their offspring act like rabies infected squirrels at an all you can eat nut-a-palooza.
Other then that, we love the people watching and do our best to pick up crapmores trail of debris, nod to the warriors, and gawk at the rad-mobiles.